See My Review Below!!!
LOST IN HIM by Harloe Rae
Release date: June 27th
Genre/Tropes: Small Town/Opposites Attract/Grump-Sunshine/Forced Proxim
AVAILABLE NOW!!!
Amazon: http://getbook.at/LostInHimLive
Audio coming soon!
Add to Goodreads: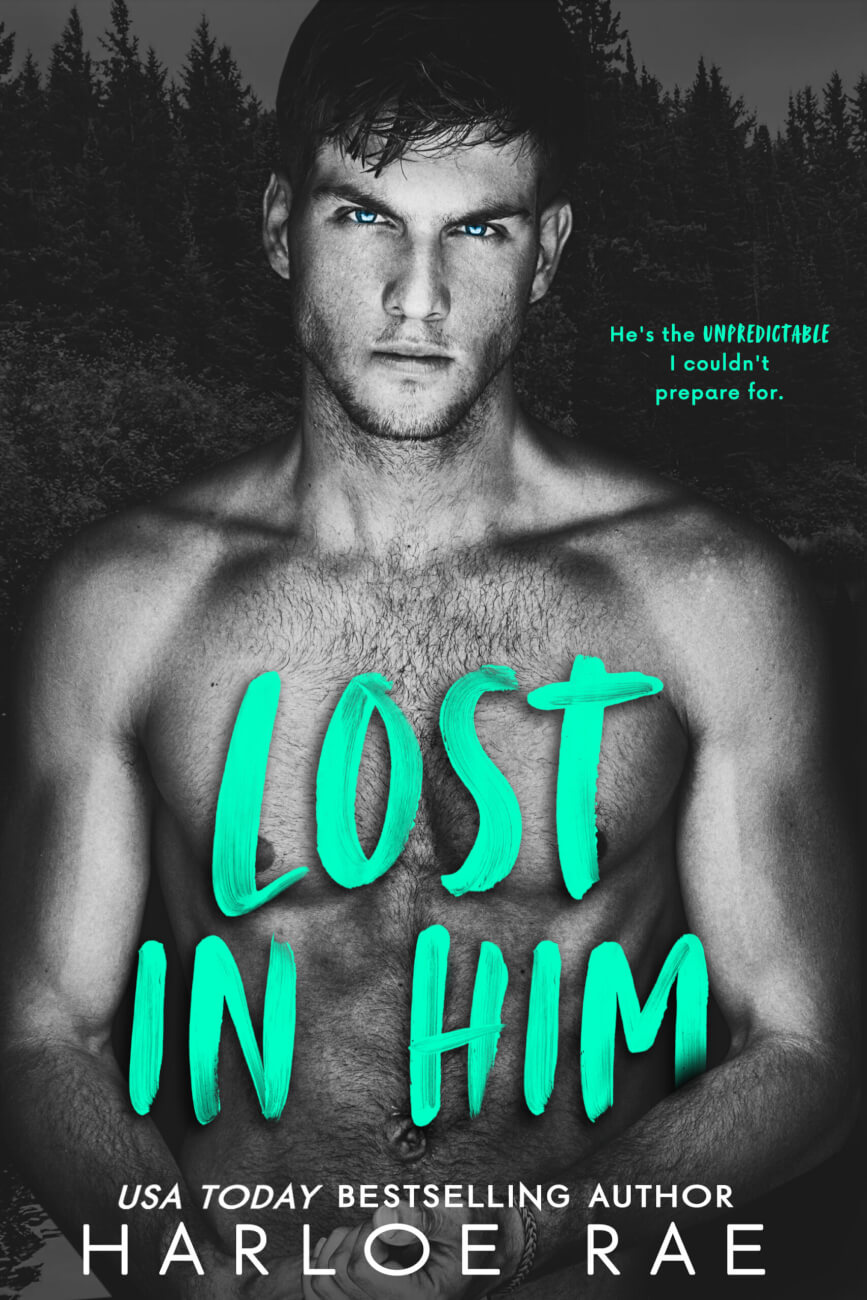 Blurb:
"It's an interesting tale about how the princess rejects her riches and flies free from the castle."
My story isn't quite so glamorous.
Well, not the part worth telling.
After my parents tried marrying me off to the wealthiest investor, I ditched their sheltered nest and set off with my own agenda.
This summer is my chance to begin again.
Fulfill the dreams that were previously ignored.
The adventure starts at a secluded cabin in the middle of nowhere.
That's where I find him avoiding civilization.
Nash Hudson is a broody recluse holding a major grudge.
With stormy eyes and a perpetual scowl to match, his dark mood tries to steal my sunshine.
I take his hostility personally, only to discover he doesn't like anyone.
Little does he realize that my stubborn streak rivals his.
As it turns out, Nash is the tortured hero my love story is missing.
Too bad he's very reluctant to fill that role.
Thanks to a little luck—or a strike of lightning—he's forced to face me.
I'll break down his walls as if this soul searching depends on it.
Or maybe I'll end up getting lost in him instead.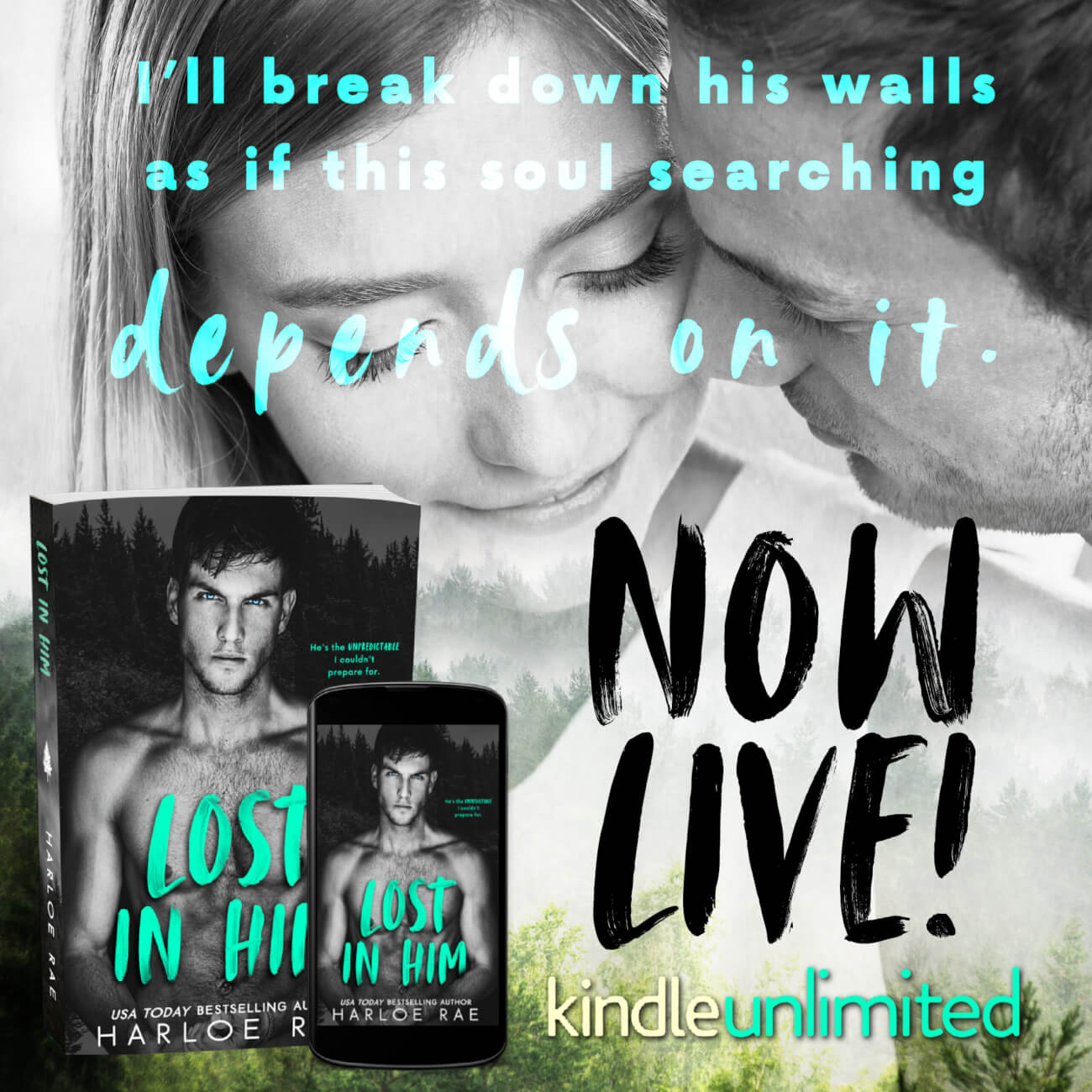 About the Author:
Harloe Rae is a USA Today & Amazon Top 5 best-selling author. Her passion for writing and reading has taken on a whole new meaning. Each day is an unforgettable adventure.
She's a Minnesota gal with a serious addiction to romance. There's nothing quite like an epic happily ever after. When she's not buried in the writing cave, Harloe can be found hanging with her hubby and kiddos. If the weather permits, she loves being lakeside or out in the country with her horses.
Harloe is the author of the Reclusive series, Watch Me Follow, the #BitterSweetHeat series, Ask Me Why, the Silo Springs series, Left for Wild, Leave Him Loved, Something Like Hate, There's Always Someday, Screwed Up, and Doing It Right. These titles are available on Amazon.
Connect w/ Harloe:
Website: www.harloe-rae.blog
Facebook: http://Facebook.com/authorharloerae
Facebook Group: https://www.facebook.com/groups/harloehotties/
Twitter: https://twitter.com/harloerae
Instagram: https://www.instagram.com/harloerae
Goodreads: http://bit.ly/HarloeOnGR
BookBub: http://bit.ly/HarloeBB
Amazon: http://bit.ly/HarloeOnAmazon
TikTok: https://www.tiktok.com/@harloerae
NL Signup: http://bit.ly/HarloesList
My Review...
Being a Minnesota gal, I can honestly say I have a deep appreciation and am a total fan of Harloe Rae. This story just emphasizes it more!
This is the story of Penny and Nash. Both seeking refuge in a small Minnesota town. Both trying to find the honest and true person behind the scars of their pasts.
Nash has been hiding from himself and others for a long time, years in fact. To say he is the epitome of the strong, silent type is actually an understatement. He is a hermit, a lumber magician and has settled into his world because that's what he believes he deserves.
Penny is breaking away from the gilded cage she has been in for too long. She finds herself in the wilderness of Minnesota finding her true self and being not so subtlety stalked by her handsome neighbor and property owner.
This summer for them is filled with fiery heat and sizzling chemistry. From the growly alpha male that Nash doesn't even realize that he has in him, to the spark and stubbornness of Penny this story is going to take you through a whirlwind of feelings and make you fall for Ms. Rae's heroes and heroines even harder.
Get your hands on this story! It's a brilliant summer read!